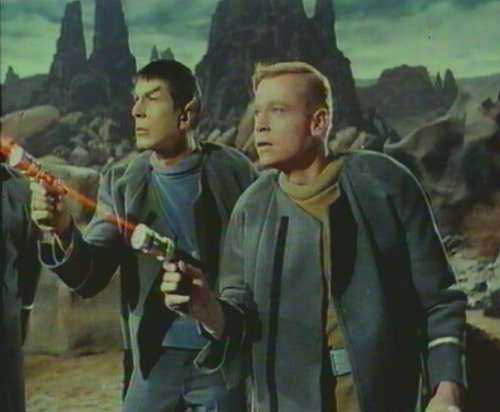 Spock in 2252, on the planet Talos IV. In this image both
Spock and Lieutenant Jose Tyler are firing laser weapons.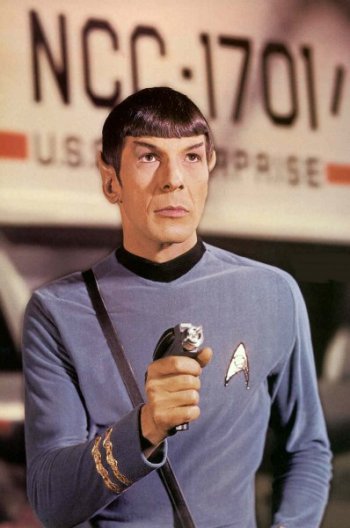 An image taken in 2267, showing one of Starfleets many uniform changes.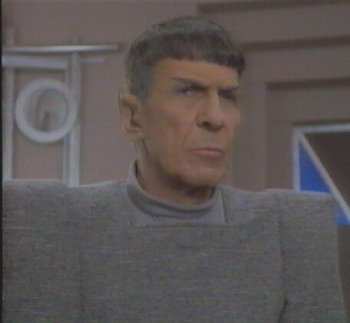 Spock in 2368, aged 138 years. By this time he had retired
from Starfleet and become a Federation ambassador.
---
Last updated : 31st July 1998.
This page is Copyright Graham Kennedy 1998.
Star Trek et al is Copyright Paramount Pictures 1996/97.
No Copyright infringement is intended and this page is for personal use only.
All of the above classes of star ships and all of the
named ships are copyright Paramount 1996/97.