Congratulations you have won the Starfleet Command Award
of Captain. IM am very pleased to award you this award.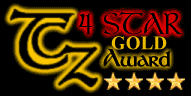 ...an amazing Databank of all that is Star Trek. The diagrams are the
finest, with carefully tabled out information. .The layout of this
site is first class, and so easy to navigate around.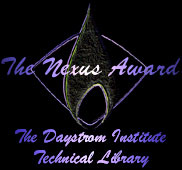 ...your site is one of the most comprehensive informational
sites that I have ever seen on the internet. Frankly, I was amazed by
the shear size of your site. Based on what I saw your
site more than deserves the Nexus Award.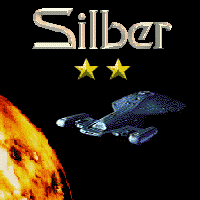 With thanks to "Starbase 4-7-2"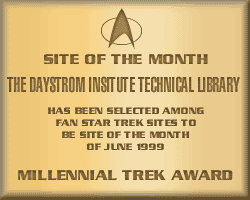 ...this site will be my first choice when I'm searching
for detailed data about something in the Star Trek universe.



---

Last updated : 8th June 1999.
This page is Copyright Graham Kennedy 1999.

Star Trek et al is Copyright Paramount Pictures 1996/97.
No Copyright infringement is intended and this page is for personal use only.
All of the above classes of star ships and all of the
named ships are copyright Paramount 1996/97.