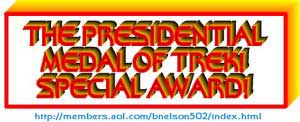 "...an excellent example of a Trek site with easy to
use format and excellent information."



"I especially liked the layout, design, images, and
bundles of imformation that were on the pages."



We are now link of the month at the
LCARS Federation Databank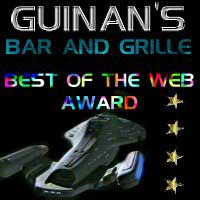 Good LCARS. Lots of info on the ships, weapons
and technologies of the Star Trek universe.



Thanks to ARGH, 'Association of Really
Good Homepages' for this award.

---

Last updated : 15th July 1998.
This page is Copyright Graham Kennedy 1998.

Star Trek et al is Copyright Paramount Pictures 1996/97.
No Copyright infringement is intended and this page is for personal use only.
All of the above classes of star ships and all of the
named ships are copyright Paramount 1996/97.