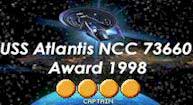 Many thanks to USS Atlantis for this award.



Many thanks to the Cruzeiro do Sul Headquarters for this award.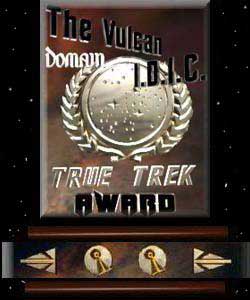 "Your site is very rich in content, fast
loading and easy to travel."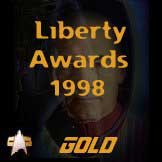 Many thanks to the Liberty Fleet for this award.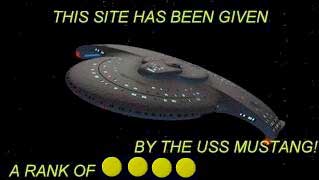 "I really liked the site. A lot of really
advanced formulas... it looks great."
---

Last updated : 12th June 1998.
This page is Copyright Graham Kennedy 1998.

Star Trek et al is Copyright Paramount Pictures 1996/97.
No Copyright infringement is intended and this page is for personal use only.
All of the above classes of star ships and all of the
named ships are copyright Paramount 1996/97.